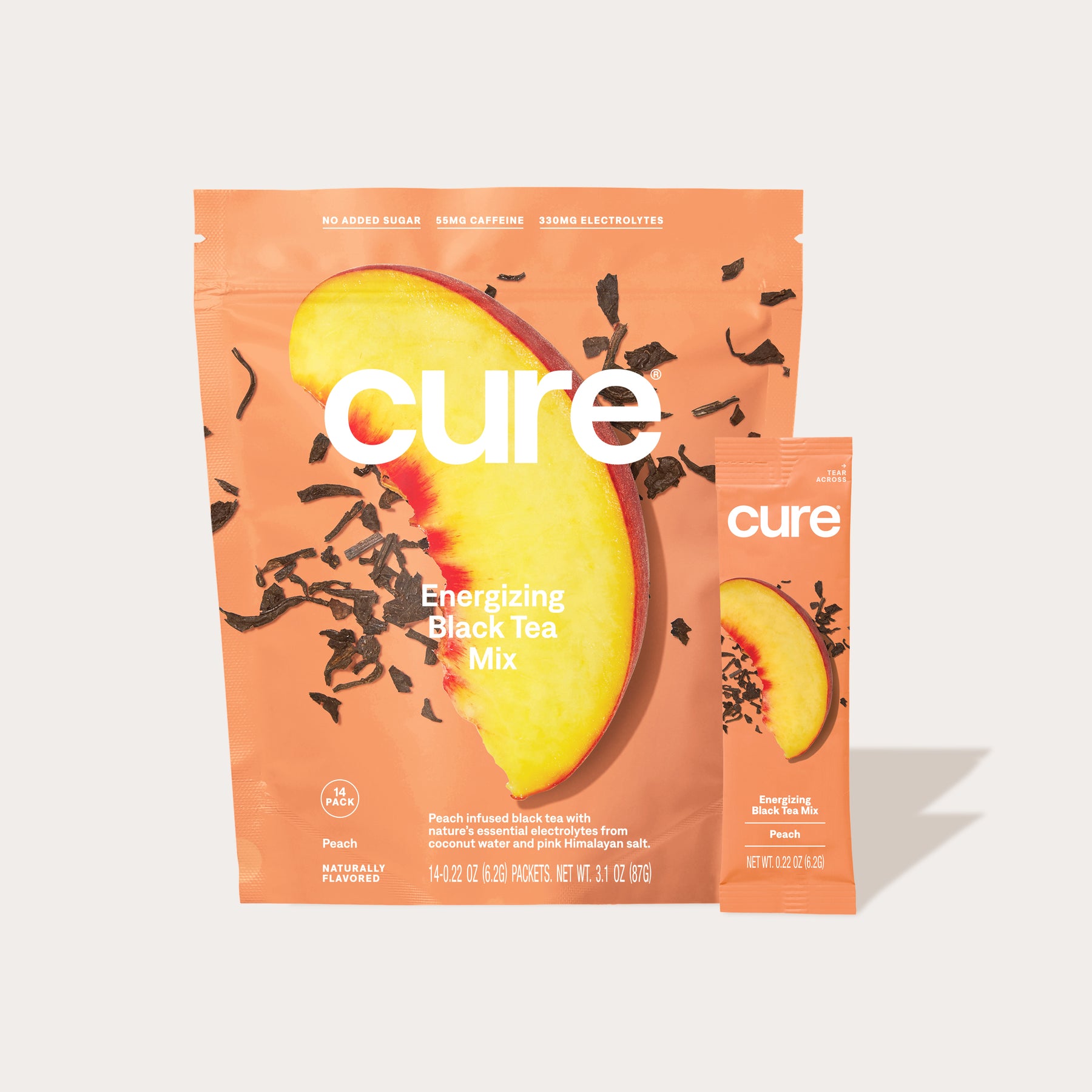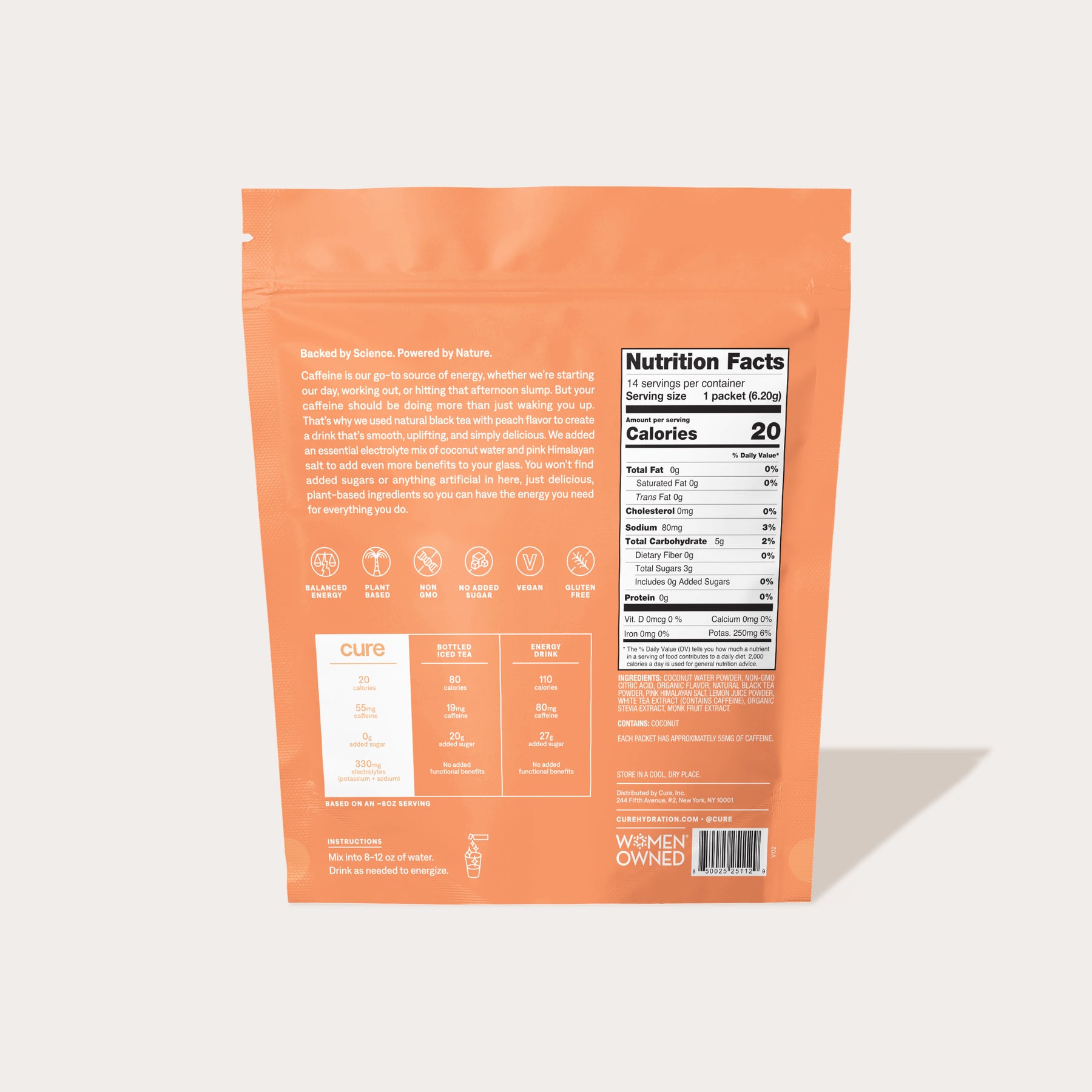 Energizing Mix
Energizing tea drink mix made with plant-based ingredients and no added sugar
+ Energizing peach infused black tea mix
+ Made with plant-based, non-GMO ingredients
+ No added sugar, artificial sweeteners, erythritol or sugar alcohols
+ 55mg of caffeine per serving
+ 330mg electrolytes per serving
+ Non-GMO Project Verified | Certified Kosher | Vegan | Certified Gluten Free
Coconut Water Powder, Non-GMO Citric Acid, Organic Flavor, Natural Black Tea Powder, Pink Himalayan Salt, Lemon Juice Powder, White Tea Extract (contains caffeine), Organic Stevia Extract, Monk Fruit Extract.
CONTAINS: Coconut
Each packet has approximately 55mg of caffeine.
Backed by Science. Powered by Nature.
Caffeine is our go-to source of energy, whether we're starting our day, working out, or hitting that afternoon slump. But your caffeine should be doing more than just waking you up. That's why we used natural black tea with peach flavor to create a drink that's smooth, uplifting, and simply delicious. We added an essential electrolyte mix of coconut water and pink Himalayan salt to add even more benefits to your glass. You won't find added sugars or anything artificial in here—and you won't miss them. Just delicious, plant-based ingredients so you can have the energy you need for everything you do.