Subscribe & Save
How It Works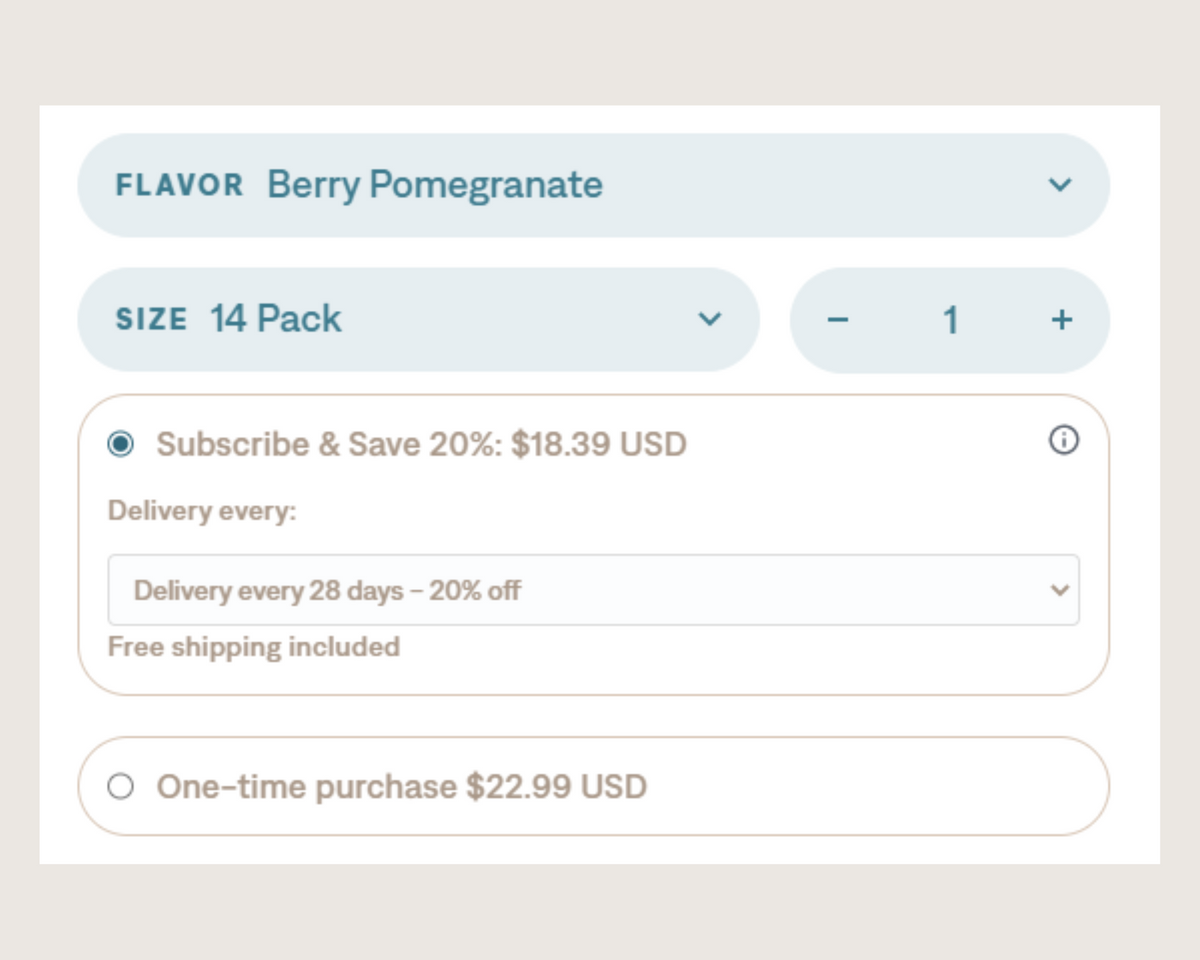 Customizable Subscription
Start by selecting your favorite flavor(s) and quantities.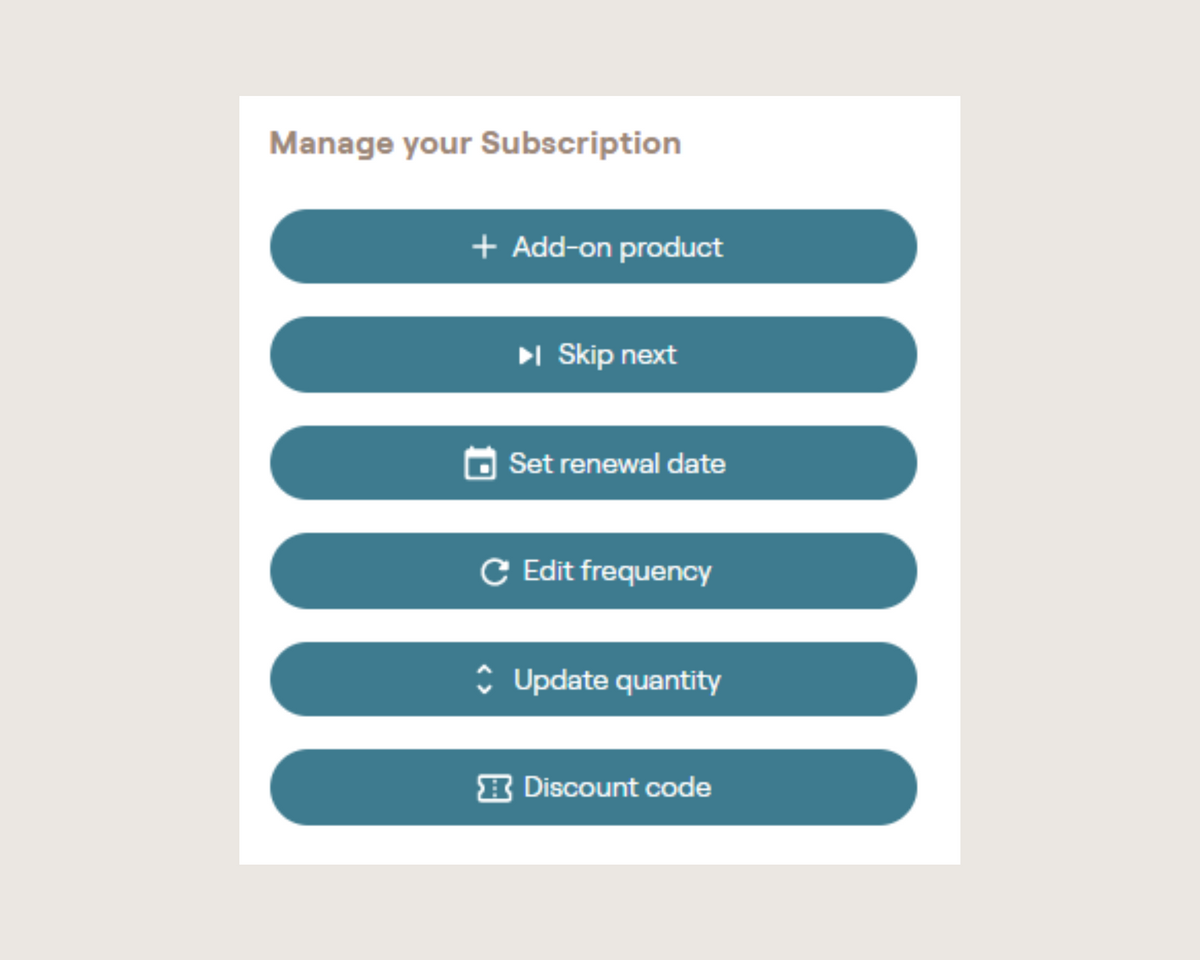 Delivery Frequency
Subscriptions are set up to deliver every 28 days, but you can change the ship date as needed.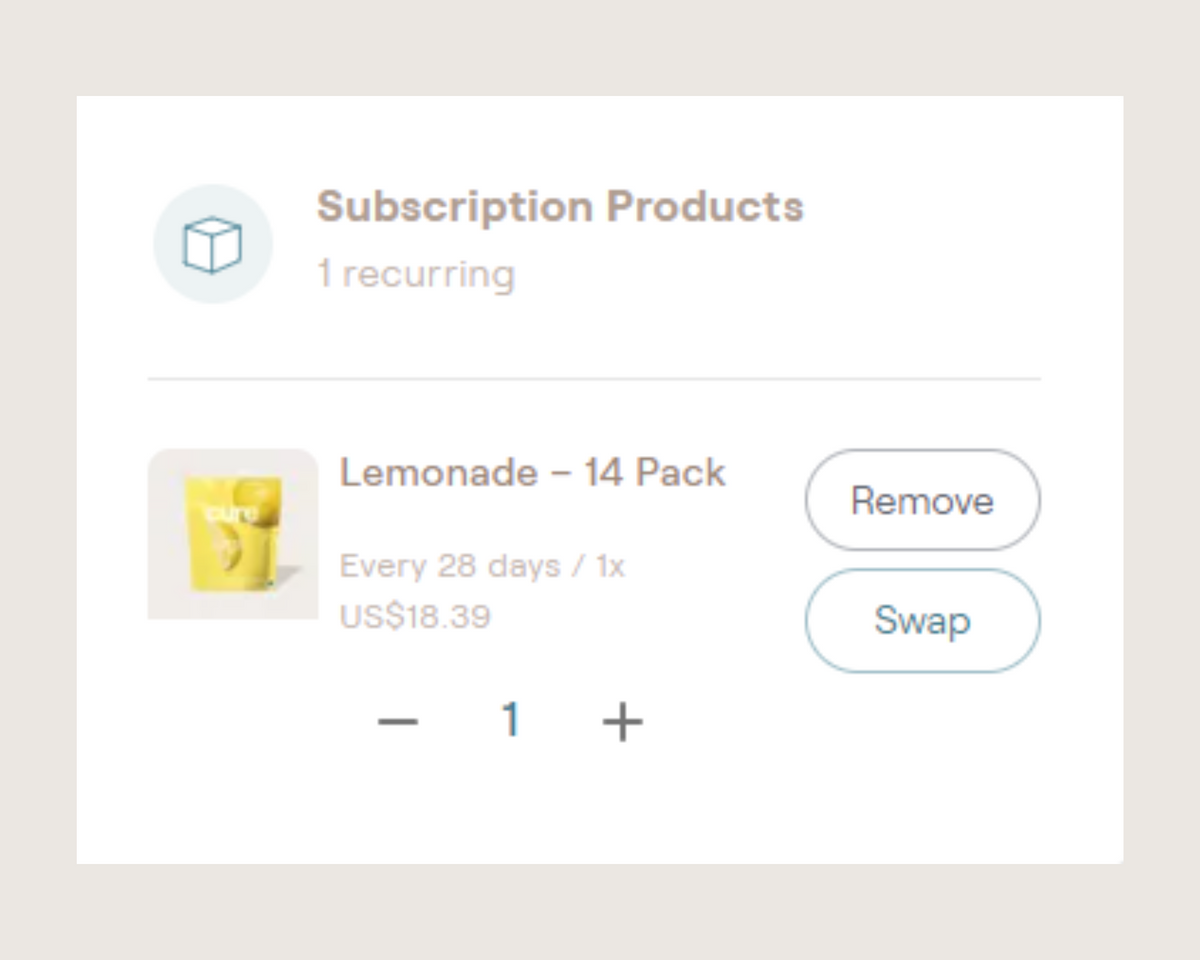 Adjustable Preferences
Add, remove, swap, skip or cancel at any time. It's easy and risk free. No hidden policies, terms or fees.